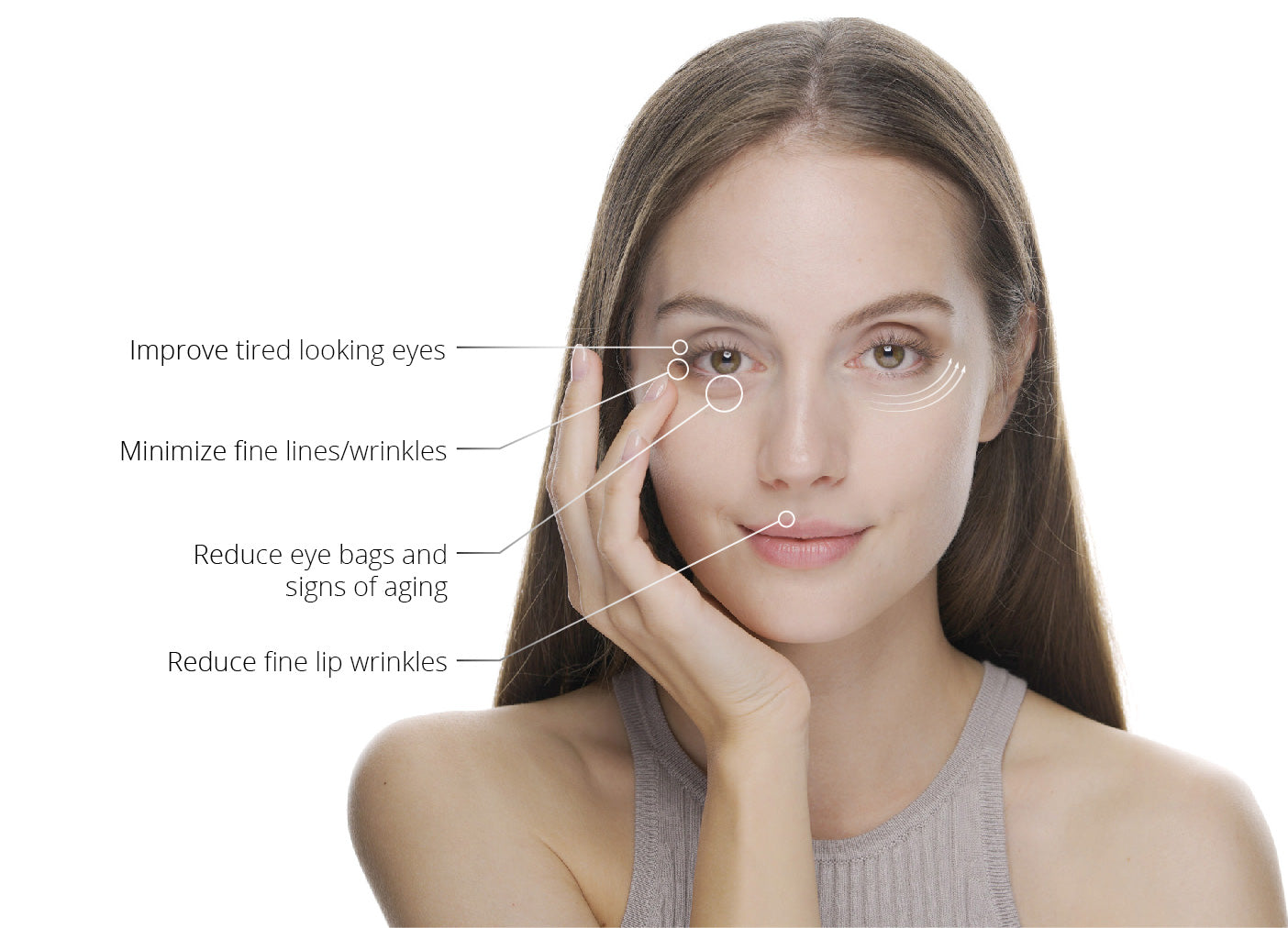 NEW THERMO-ELECTRIC TECHNOLOGY
Women and men want to defend against the signs of aging and fatigue. Aurox EMPORE helps by enhancing the absorption of creme and helps stimulate the skin around your eye and other facial areas for a fresh look.
Contrast temperature skincare combines warm and cold sensations to reduce the signs of aging and puffiness by improving blood circulation and skin cell turnover.
Related articles
Aurox EMPORE - enhance cremes and serums with the perfect temperatures
Partners, Customers and more
Univ.-Prof. Dr. Lars Kamolz

" There is strong evidence that changes in skin temperature leads to changes in skin structure and function. "

European Space Agency BIC

" Aurox uses space technology for high-end cosmetic devices. So called, thermoelectric warming/cooling is precise, completely silent, ready in seconds and has no moving parts like air fans. We are proud of our partnership with Aurox. "

Dr. Yunju Yang

"The ergonomics of the silver-plated Eye-Stones fit perfectly to the contours of the eye."

Human Technology Cluster Styria

" A booster for relaxation and well-being, makes tired eyes perk up again. "
Awards and Supporters

Aurox, funded by Impulse XS/XL of the BMDW, performed by aws.