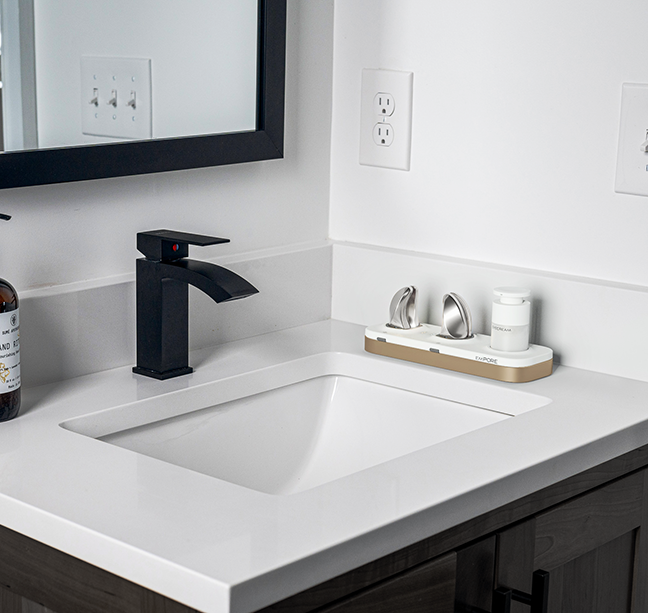 Perfect for your daily skin care routine
The compact size and sleek design of Aurox EMPORE makes it the perfect device to improve your skin care routine.
Heating and cooling all in one device
The eyes are the focal point of self-expression and wholistic skincare is important to you. Aurox is proud to offer an innovative skincare experience using contrast temperature therapy to unlock your skin's natural power to rejuvenate and look fresh in minutes. 
By de-coupling the skincare Eye-Stones from the rest of the station, EMPORE provides a superior user experience. While contrast temperature skincare has gained popularity, competitors' devices are bulky with treatment surface, power supply and electronics all in one.   
Deep hydration
Immediately feel the effect of EMPORE hot and cold stones as they activate the skin. As the skin warms it naturally becomes more permeable, allowing deeper hydration with your favorite creme. Even when used without creme, the warm stones provide a soothing feeling to the skin. Apply the cold stones to help lock in hydration and experience a cool awakening of your senses.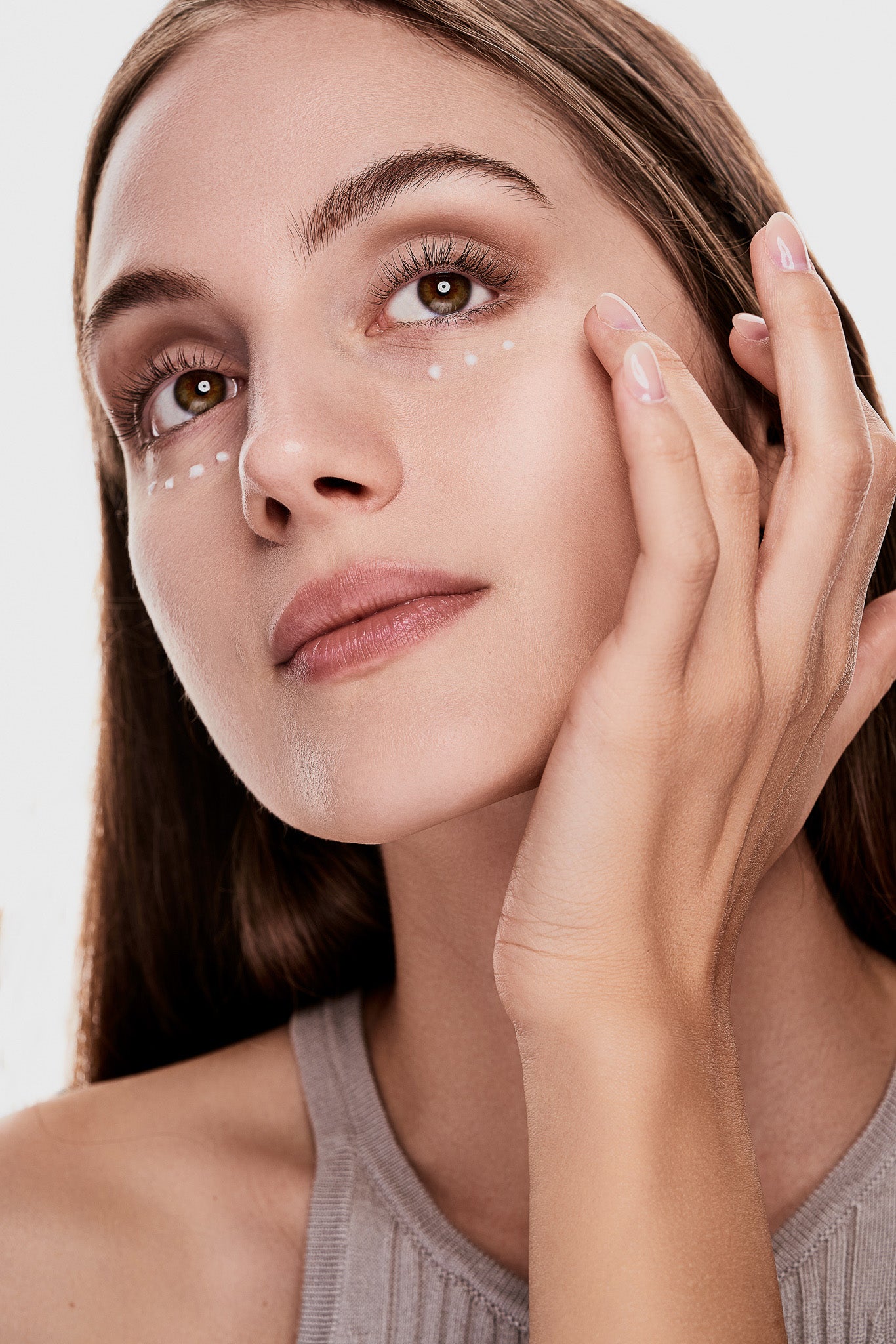 Vibrant skin
EMPORE's decoupled temperature controlled eye-stones make it easy to massage in creme or serum for vibrant healthy skin.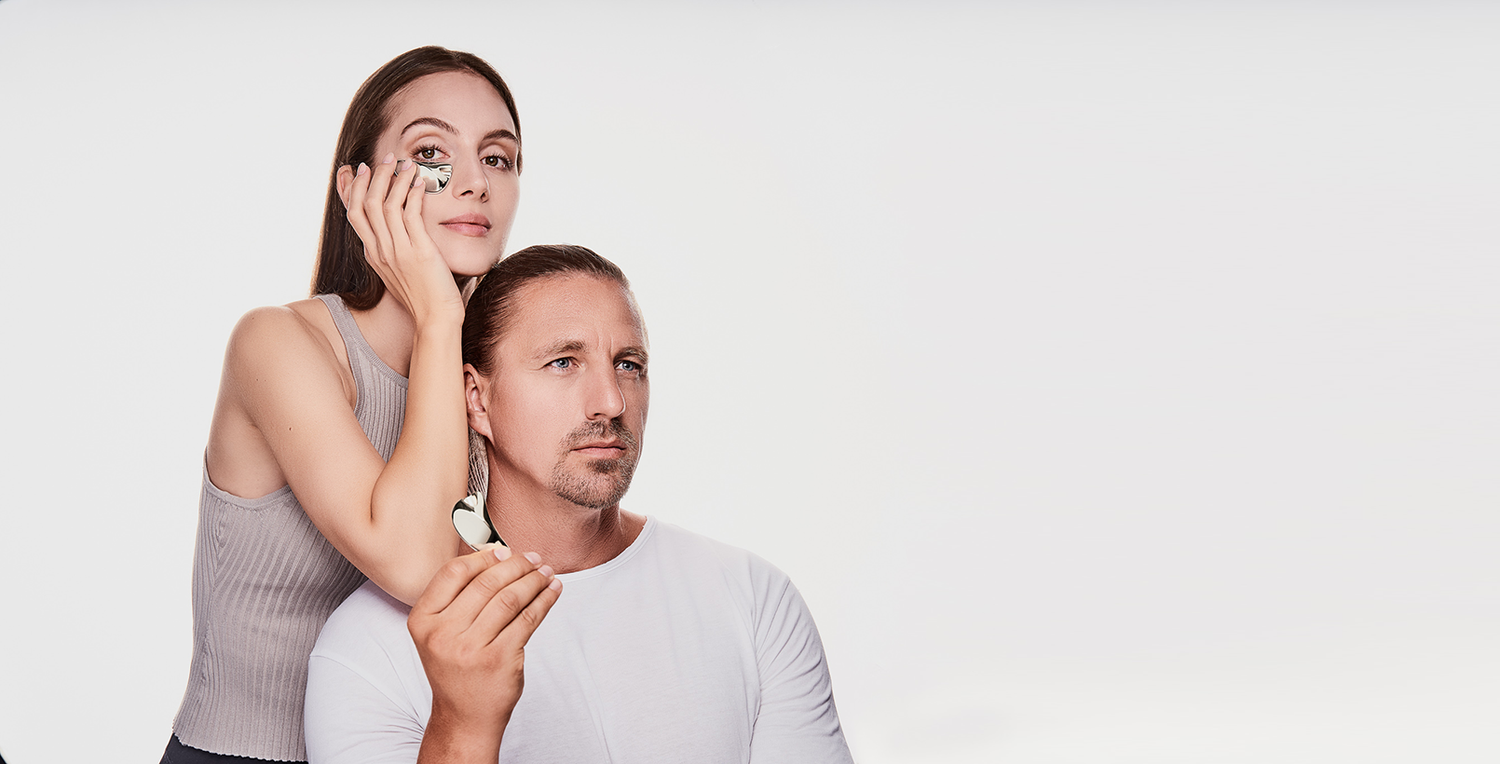 Depuffs and firms
EMPORE can help relieve puffiness and darkness associated with fatigue. Following a full hot and cold treatment cycle, skin feels illuminated and looks vibrate. 
See related articles
Benefits of contrast temperature
Your skin is naturally amazing! With its vast network of nerve endings, your skin is equipped to respond to changes in temperature. Heat dilates blood vessels underneath the skin, which promotes blood flow and oxygenation needed to generate new skin cells. 
Cryotherapy is the application of cold temperature to treat the skin. Cold helps contract the blood vessels and tighten the skin's surface. This helps boost microexfoliation, eliminating of dead skin cells and promoting new cell growth.
Watch non-experts experience EMPORE for the first time
We showed a first prototype to a randomized group of people and we were surprised how amazed they were.
The cosmetic industry has discovered the positive effects of warming and cooling.
Heat optimizes the absorption of cream and serum

Park JH, Lee JW, Kim YC, Prausnitz MR. The effect of heat on skin permeability. Int J Pharm. 2008 Jul 9;359(1-2):94-103. doi: 10.1016/j.ijpharm.2008.03.032. Epub 2008 Mar 29. PMID: 18455889; PMCID: PMC2464624. ​

Szunerits S, Boukherroub R. Heat: A Highly Efficient Skin Enhancer for Transdermal Drug Delivery. Front Bioeng Biotechnol. 2018 Feb 15;6:15. doi: 10.3389/fbioe.2018.00015. PMID: 29497609; PMCID: PMC5818408. ​

Shahzad Y, Louw R, Gerber M, du Plessis J. Breaching the skin barrier through temperature modulations. J Control Release. 2015 Mar 28;202:1-13. doi: 10.1016/j.jconrel.2015.01.019. Epub 2015 Jan 20. PMID: 25616160. ​

Jung EC, Zhu H, Zou Y, Elmahdy A, Cao Y, Hui X, Maibach HI. Effect of ultrasound and heat on percutaneous absorption of l-ascorbic acid: human in vitro studies on Franz cell and Petri dish systems. Int J Cosmet Sci. 2016 Dec;38(6):646-650. doi: 10.1111/ics.12350. Epub 2016 Jul 28. PMID: 27380114.
Skin Icing exfoliates the skin and reduces pore size

https://www.byrdie.com/skin-icing-how-this-chilly-facial-beautifies-skin-2442895
Cooling can slow aging and boosts skin cell turnover

https://www.cosmopolitan.com/style-beauty/beauty/a8074174/cooling-skin-care-products/
Contrasting temperature boosts circulation

Miyaji A, Hayashi S, Hayashi N. Regional differences in facial skin blood flow responses to thermal stimulation. Eur J Appl Physiol. 2019 May;119(5):1195-1201. doi: 10.1007/s00421-019-04109-6. Epub 2019 Feb 28. PMID: 30820660.
Cooling calms the skin

Oono Y, Wang K, Atiş ES, Arendt-Nielsen L. Thermal application modulates orofacial somatosensory perception in healthy men and women. Clin Neurophysiol. 2013 Mar;124(3):581-8. doi: 10.1016/j.clinph.2012.08.025. Epub 2012 Oct 1. PMID: 23036183.
Contact cooling improves skin tightening

Chan HH, Yu CS, Shek S, Yeung CK, Kono T, Wei WI. A prospective, split face, single-blinded study looking at the use of an infrared device with contact cooling in the treatment of skin laxity in Asians. Lasers Surg Med. 2008 Feb;40(2):146-52. doi: 10.1002/lsm.20586. PMID: 18306155.

https://stylecaster.com/beauty/how-to-make-pores-smaller/
Cold temperatures on skin can reduce redness of pimples and irritations

https://www.byrdie.com/skin-icing-how-this-chilly-facial-beautifies-skin-2442895
Ice on skin reduces signs of aging

https://www.healthshots.com/beauty/natural-cures/a-dermatologist-explains-why-rubbing-ice-on-your-face-daily-can-give-you-flawless-skin/
Cold compresses can reduce dark circles under the eyes

https://www.healthline.com/health/dark-circle-under-eyes#fa-qs
Reduce Swellings by cooling down the eye area

https://www.healthline.com/health/swollen-eyes-from-crying#remedies-for-puffy-eyes
Puffiness can be reduced by cooling the eye area

https://www.healthline.com/health/swollen-eyes-from-crying#remedies-for-puffy-eyes